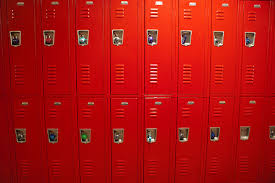 Help needed for Locker Sales
Calling All Volunteers!
Sickles PTSA volunteers will be helping administration in the gymnasium with locker rentals and we will need many volunteers. Approximately 20 volunteers per day are greatly needed to make it as quick and organized for the students during their short lunch period.
If you volunteer to help, your child(ren) will get locker priority after the seniors' rental day.
The Locker Sales schedule is as follows:
Monday, August 13, 10:15am-12:15pm (Senior Locker Rentals)
Tuesday, August 14, 11:15am – 1:15pm (Junior Locker Rentals)
Wednesday, August 15, 11:15am – 1:15pm (Sophomore Locker Rentals)
Thursday, August 16, 11:15am-1:15pm (Freshman Locker Rentals)
Please email or text and let us know what days you are available to help out. You are welcome to volunteer on multiple days. We look forward to hearing from you and appreciate all your help.
Sincerely,